We Care for Trees & Shrubs Too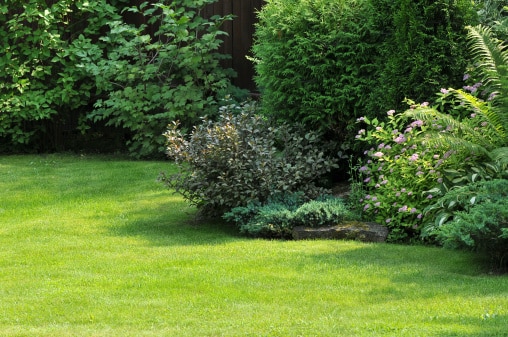 We provide tree care OKC and understand that in order to keep a lush and healthy landscape, you have to prevent and protect your trees and shrubs from insects and diseases. That's a given. It's best to work with a LOCAL company that understands the unique conditions here. In Oklahoma's clay soils and crazy climate, it takes a professionally-trained worker to identify and issues with your trees and shrubs.
That's why locals choose Watson's Weed Control. We're a locally-owned company that has spent over 17 years providing the lawn and tree care OKC residents can depend on. As previously mentioned, the conditions in Oklahoma are nothing short of unique. We know exactly how to care for your lawn, shrubs, and trees based on the soil and climate around us. Below, you can learn more about our unique program.
Weed Control & Fertilizer Programs: (Minimum of 5 applications a year)
Step 1.  January through March
Step 2. March through April
Step 3. Late April through June
Step 4. Late June through July
Step 5. Late July through September
Step 6. September through mid November
Step 7. Early November through December
Step 8. March through April
Step 9. July through September
Contact Us Today
If you're ready to get started with the lawn and tree care OKC relies on, give our team a call today! Our expert team can help bring your greenery to life. We look forward to working with you.