Weed Control & Fertilization
Don't waste your time and money on lawn care!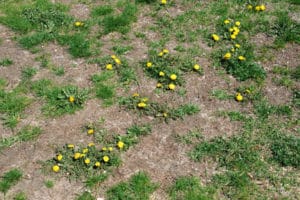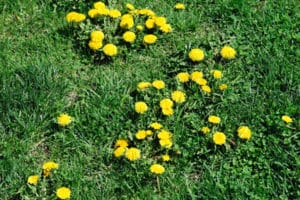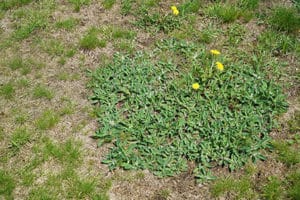 At Watson's Weed Control our comprehensive programs focus on keeping your lawn vibrant and healthy.  The products we apply are specifically for Oklahoma's environment.  Most importantly, all our treatments are always kid, pet, and environment friendly.
Our skilled technicians will analyze your lawn and suggest the necessary products and treatments to help it thrive.  We have a variety of programs from which to choose.  We will guide you towards what best fits your specific needs and budget.
Weed Control Services Tailored for OKC
We are Oklahomans and always have been, so we understand the unique lawn environment in Oklahoma City and the surrounding area.  We have chosen and use weed control products that are proven to work here in the Sooner State.
We also make sure our weed and feed products won't make your family or your pet sick.   Additionally, our choice of weed control products is environmentally friendly.
We offer a program to get ahead of the weed seeds and prevent the weeds from actively growing.  Our program consists of scheduled sprays of Spring pre-emergent and Fall pre-emergent.  This helps us get ahead of the weeds before they sprout and grow.  It is the preferred way to manage the weeds in the lawn.
We can also provide a post-emergent service which will kill any active weeds that are currently growing.  You should then begin the pre-emergent program to keep them under control.
Our process takes time and patience because nothing is immediate. However, it kills the weeds and makes your lawn the one you have always dreamed of.   Don't be fooled by services that offer quick or instant results.
Lawn Fertilization Services Tailored for OKC
Watson's Weed Control has the right types of fertilizers for your lawn. They are suitable for warm season grasses, cool season grasses, or a mix of both. These fertilizers will make your lawn look beautiful.
We give your lawn food it needs to thrive and look its best.  Our fertilizer application works together with our weed control to give you that lush, green lawn you have always wanted.
Our weed and feed services help grass grow well in Oklahoma's Summers and survive the harsh Winters.  So, in early spring when the grass wakes up and early summer when the grass begins growing it will flourish.
If you need lawn fertilization service, call us today so we can get you set up.  We know you will love the results!